Plan Your Year with Choices
We're obsessed with making sure our magazine fits seamlessly into your teaching. The proof is in the planning—our planning.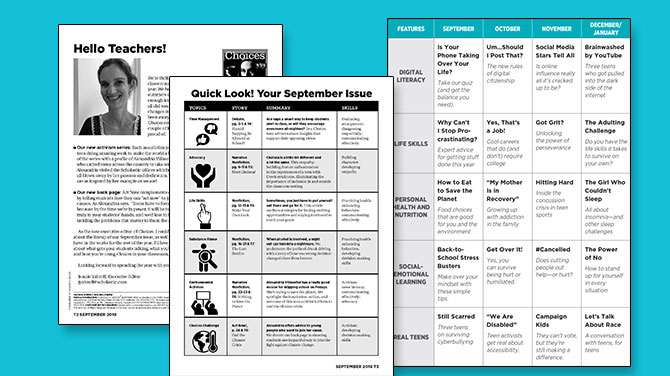 We provide access to our editorial calendar year round so that you can scope out unique articles that cover:
digital literacy
 life skills
personal health and nutrition
social and emotional learning
the stories of real teens
We curate lesson plans for every issue of the magazine so that you can head into your classroom prepped and ready with:
a step-by-step lesson plan for before, during, and after reading articles
 a lexile® score that lets you evaluate each article for classroom or individual use
And finally, we outfit every story with incredible support materials that are available online for you to use time-and-time again.