SEL Resources We Trust
Choices is committed to integrating social-emotional learning into school curriculums. We keep abreast of the latest research, initiatives and tools available to educators. For more information on the value of incorporating SEL in your classroom, check out these sites.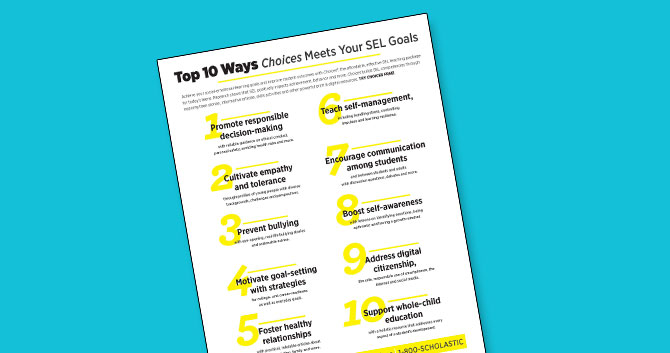 What is Social Emotional Learning?
In the classroom, it's the process of helping students develop a deeper understanding of their emotions, attain positive goals, feel and show empathy for others, establish and maintain positive relationships, and make responsible decisions. Click here for an overview of CASEL's five core competencies of SEL.
Are Educational Policies Surrounding SEL changing?
How can Choices help you achieve your social-emotional-learning goals and improve student outcomes?
Choices builds SEL competencies through inspiring teen stories, informative articles, skills activities and other powerful print & digital resources. Click here for a list of the top ten ways Choices meets your SEL Goals.