Connect Using LTI Integration
Do you use Canvas, Schoology, or Blackboard?
You and your students can sign in using your accounts from any LTI-compatible LMS to your magazine website.
To get started, follow the one-time setup instructions below, or share with your school's technical administrator.
 (Click for information on integrating with Google Classroom or Clever.)

Step 1. Register your account.
Go to digital.scholastic.com and sign in using your Scholastic account. If you don't have an account, follow the on-screen instructions to register and enter the access code from your Teacher's Guide.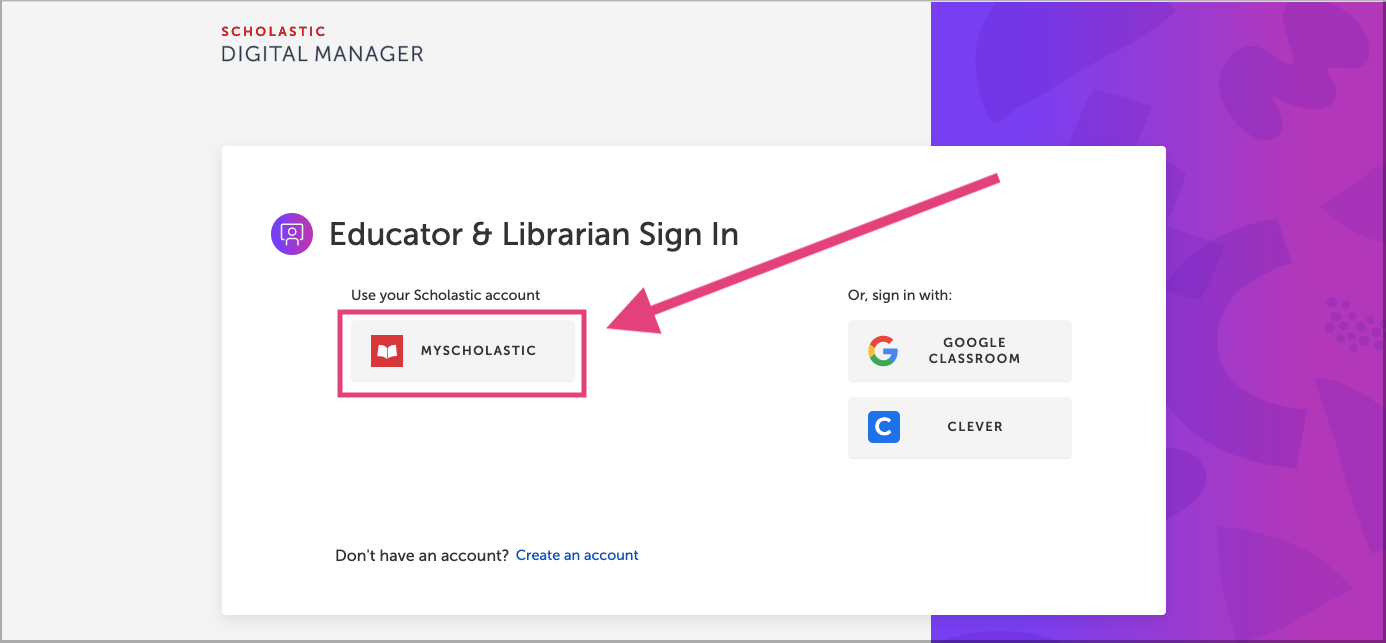 Step 2. Select "LTI ."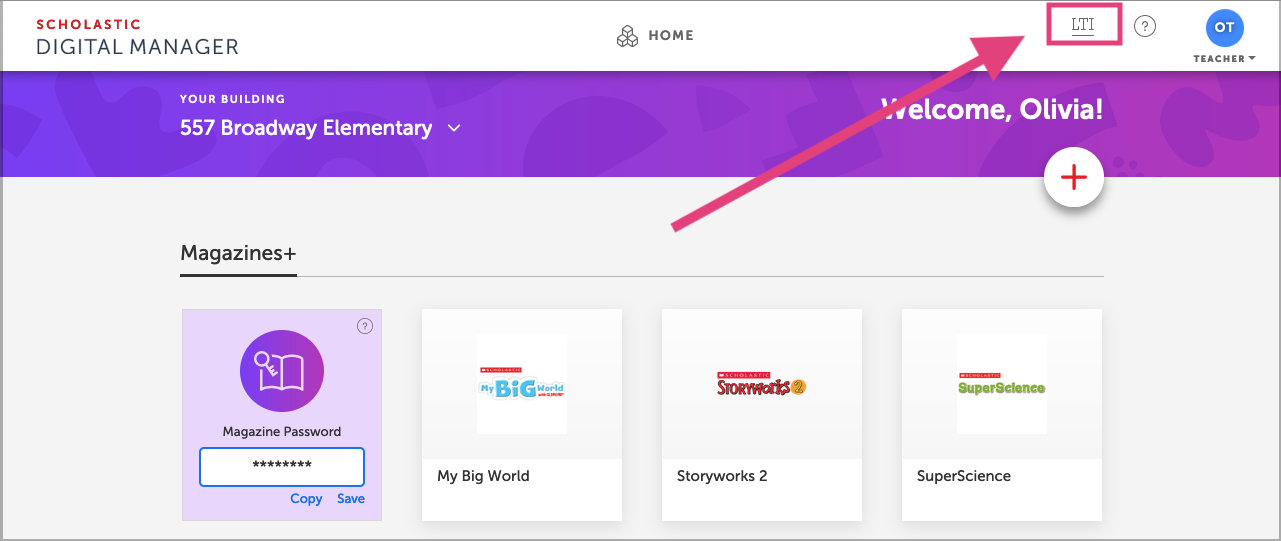 Step 3. Copy your LTI credentials.
Copy your LTI key, secret, and application launch URL. Open your LMS and use these three codes to add a new app to your class. This will send students directly into your magazine website.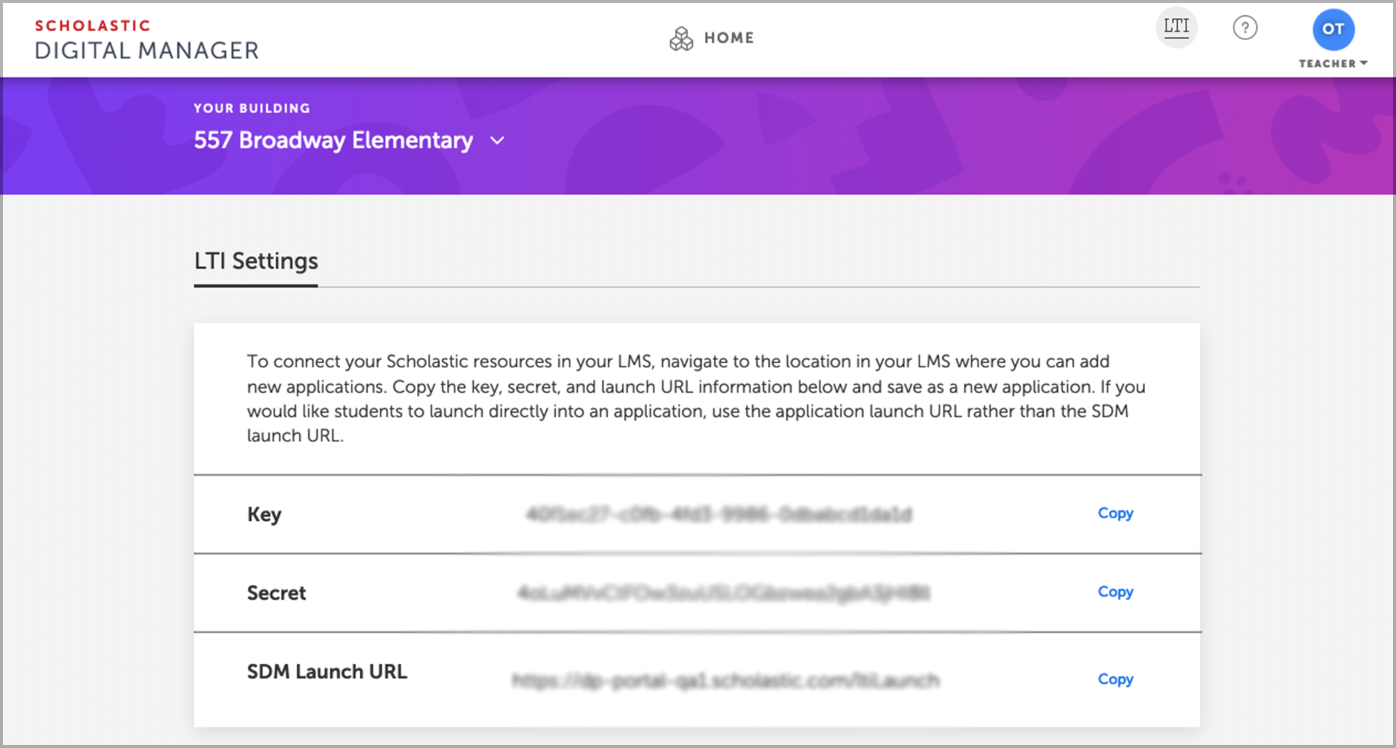 Step 4. You're all set!
Updates to your class roster will sync automatically throughout the year.

Questions?
Akademia
Aula
Blackbaud
Blackboard Learn
BlueQuill
Brightspace
Cadmus
Canvas
Chamilo
Clever
CollegeWorx
dialogEDU LMS
Dynamic LTI Handler
Edsby
FutureLearn
GCPS Portal
GradeResults-LTI-Consumer-1
Infinite Campus
MMS
Moodle
Multiverse
MySchool
OLE
PowerSchool Learning
Sagemce Learning
SchoolSpire
Schoology
SIN-Online
Sonia
STEMScopes
Ulearn LMS
Webstudy
wgu-lti
WinjiGo
WizLearn
WLMS