Choices Digital At-A-Glance
Each issue of Choices comes with a wealth of resources, including leveled articles, videos, printable activities and more. Watch this quick video to see everything you get with every issue! Watch this quick video to see everything you get with every issue, or jump down to learn more about lesson plans, skill building activities, presentation view, and videos.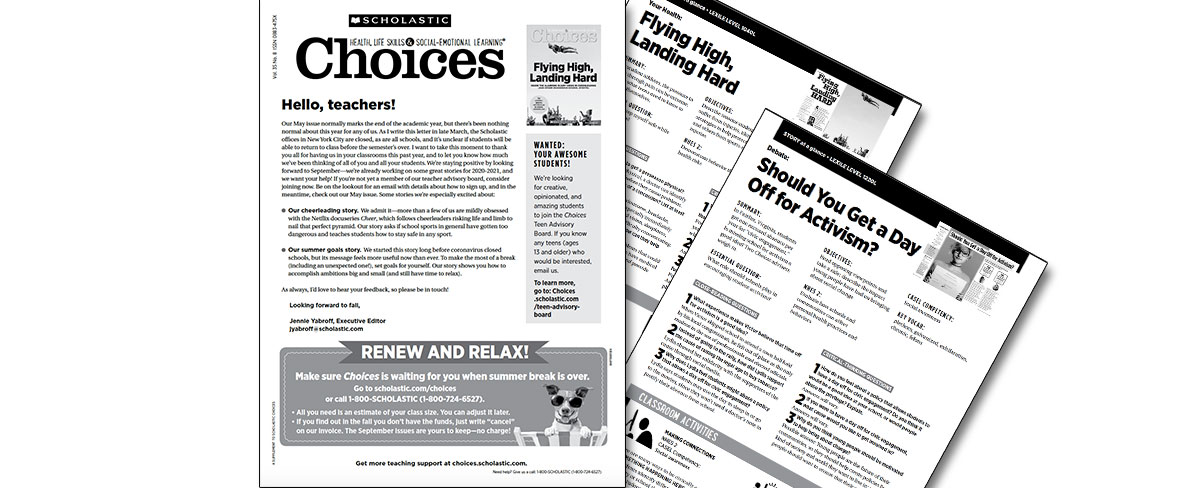 The Teacher's Guide, full of lesson plans and other teaching tips, comes with every issue to help kickstart your plans. Lesson plans are thoughtfully crafted with conversation starters, differentiation ideas, and more. To learn more about our lesson plans, click here.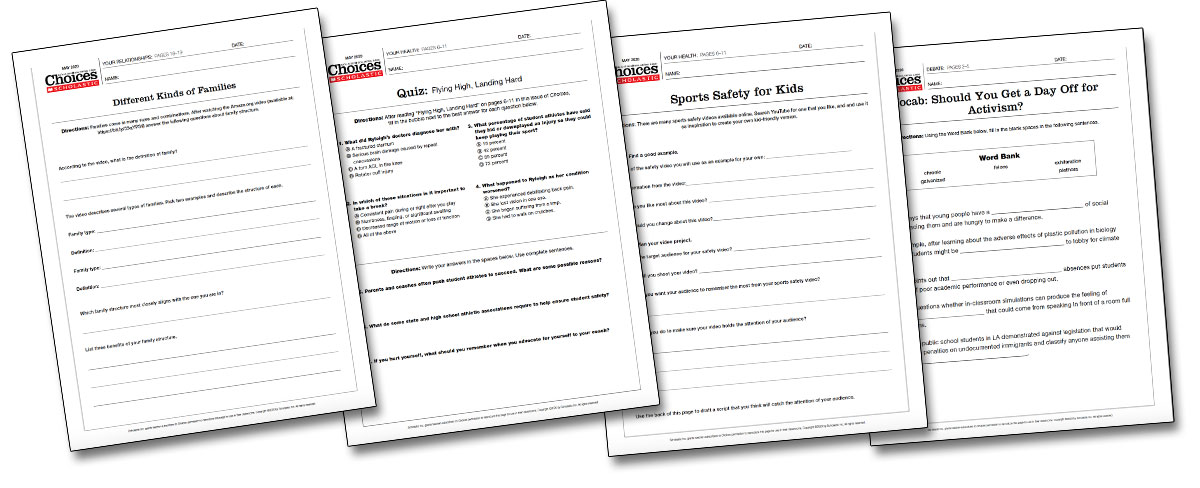 Skill building activities and quizzes come with every major article. You'll find engaging activities meant to start discussion, reinforce vocabulay, and gauge comprehension. They're available as a printable PDF and in a digital format your students can type into. Learn more about the digital activities here.

Presentation View offers a view of the magazine that looks exactly like the print version. This view is perfect for projecting on your screen in the classroom, while students follow along with their issues.

Videos are curated for major articles to provide learning extensions and an engaging opportunity for rich disussion. You can also find them in the Teaching Resources section for each article, and in the Video archive page. Learn more about these resources and how to share them with your students here.